Make your own sensual body and face creams.

Use essential oils to make beautifully scented body and face creams. These are easy to apply and have many benefits including:
soothing your  irritated skin
moisturizing dry skin
absorbing readily into the deeper dermal layers
protecting and healing your skin.
All you need to get started :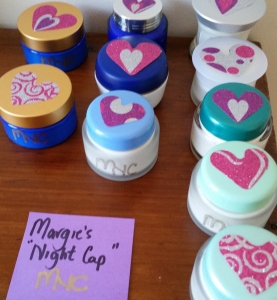 Stainless steel or glass mixing  bowl and whisk
Pure essential oils of your choice
A tub of unscented base cream
Good filtered water
The only difference between a cream and a lotion is the amount of water added. Mix in sufficient water in to get the consistency you want.
BODY LOTION OR CREAM RECIPE
10 mls unscented base cream
5 drops pure essential oil of your choice
Place unscented base cream in mixing bowl.
Add filtered water to the consistency you desire.
Mix well.
Using measuring cylinder, measure 10 ml lotion and add 5 drops pure essential oil and blend using glass, ceramic or stainless steel  tool.
Store in glass screw-top jar.
 Oil suggestions:
Aphrodisiac: ylang ylang, sandalwood, rosewood, rose, neroli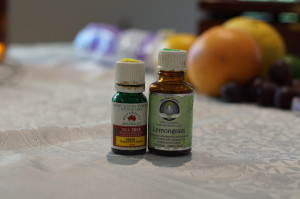 Mature skin : frankincense, rose geranium, rose
Sensitive skin: rose geranium, lavender, rose, chamomile
Dry skin: Chamomile ,Sandalwood, Rose, Neroli
Oily skin: cedarwood, ylang ylang,  lemon, rosemary, bergamot
Rheumatism and arthritis: rosemary, chamomile, lavender, juniper, ginger, frankincense.
Stress: rosemary , chamomile, clary sage, bergamot, lavender
Acne: chamomile, rose geranium, lavender, frankincense, tea-tree
Cellulite: rosemary, rose geranium, lemon, juniper, fennel
Dandruff: rosemary , lavender
Eczema: chamomile, lavender, sandalwood, geranium
Aching tired feet: peppermint, basil
Hemorrhoids : cypress, frankincense
Insect bites: lavender, chamomile, tea tree, lemon
Insomnia: chamomile, lavender , clary sage
Heavy periods: cypress
" Listening to our hearts gives us a sense of direction even when the road is not well marked."
Andrea Van Steenhouse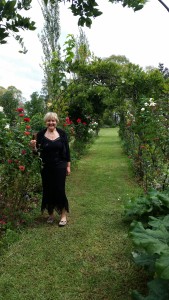 Subscribe to my regular newsletter by clicking the box in the right hand side of this page.
To learn more about Aromatherapy register for my Aromatherapy on line course today by clicking on this link.