Lighten the Load on Mother Earth by eating more Alternative Protein Sources
Choose from some of these alternative proteins:
Nuts – Almonds(20% protein), cashews (17% protein), brazil nuts (14% protein). Important in the diet for selenium. Hazelnuts (15% protein). Their outstanding feature is their high Vitamin E content. Walnuts (14% protein), pecan nuts (10% protein), macadamia nuts (8% protein) , Pistachios 20% protein), pine (13% protein), coconut (6% protein) but rich in minerals and healthy  fat
Seeds – Pepitas (27% protein) Sunflower seeds (23% protein). Sesame seeds (22% protein) – 'Tahini', sesame paste,  is more easily digested. Flax seed (18% protein), chia seeds (16 – 21% protein), quinoa seeds (14% protein)
Beans – Lima beans (21% protein), kidney beans (22% protein) , chickpeas (16% protein), mung beans (24% protein)
Legumes – Soya beans (31% protein) and soya products( tofu, tempeh, temari, miso, soya milk, soya flour, and soya grits),  peanuts (25% protein) and lentils (24% protein)
WARNING: Although low in fat, which is a plus, they contain also low levels of purines. In the body they convert to uric acid. Avoid only if you have gout.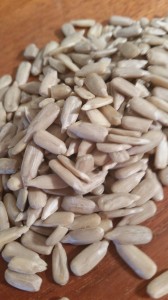 Eggs – Free range ( 13% protein), organic  eggs are far superior and the only conscious choice due to the appalling cruelty of battery and caged hens .
Leading health magazine, The Nature Health, had this to say:  "Whole egg statistics are: protein 13%, fat 10%, carbohydrates negligible, fibre zero. The protein is the best balanced of any food for humans. "
Cheese – parmesan (38% protein)), Swiss (28%  protein) , Edam (28% protein), gouda (26% protein), unprocessed cheddar (25% protein) , cottage cheese (15% protein), cottage low fat (18% protein), ricotta (10% protein)
WARNING: Moderate quantities of cheese can be consumed( 100gm a week is recommended)
With the average meat serve running at 20% protein from the list above you can see there are a great many better alternatives.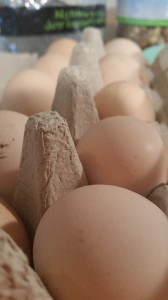 Other pages of interest:
good nutrition – anti oxidant rich foods
Please join my mailing list to receive the health news first by going to the top right hand side of this page.
" As a lacto -ovo-vegetarian, my cardiologist recently informed me that the condition of my arteries was ridiculous for my age. And it so happens that in many populations, such as the Hanzas, are virtually free of heart disease. " Roger French