This beautiful relaxing meditation can be done
Sitting in a chair
Standing in Wu Chi posture
Lying down
Walking very slowly around a tree
Five element focus
The organs /                        colour  and stone /                           element
Lung                            white like a sparkling emerald      metal
Kidneys                       blue like a sparkling sapphire       water
Liver                            green like a sparkling diamond     wood
Heart                           red like a sparkling ruby                   fire
Stomach/Spleen    yellow like a sparkling topaz          earth
Easy routine to follow:
 Start  the meditation with hands and focus on Dantian
Start with organ 1. Breathe in three breaths. Visualize taking that vibrant colored light into that organ to cleanse it.

wood corresponds to the liver and the colour green. Anger is the emotion

Each breath out visualize breathing out toxins, stale energy and blockages
If you have an issue with one particular organ take nine breaths or more breaths,  till it feels clear
When you have mastered this routine add in the element to your visualization ( the sound and feel of wood / metal/ water/ fire/ earth)
Close with three deep abdominal breaths with your hands in mudara (right thumb and middle finger touching as if in a closed circle placed top and bottom on the left ring finger. Left thumb and middle finger touching and closing the circle)
Benefits for you: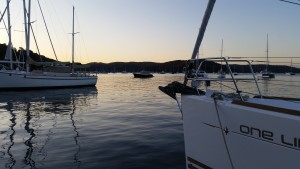 in harmony with the natural world surrounding you
in balance with your inner world
the perfect anecdote for stress/ anxiety/disorientation
Other pages of interest:
To enjoy more meditations and learn Basic Qigong for health wellbeing and anti- aging purchase you own DVD today by clicking this link.
"Ah, Mastery of the Five Elements!"
"Is that the one we want?" I asked.
"No, but a good one. How to tame the five essential elements of the universe – earth, air, water, fire, and cheese!"
"Cheese?"
Rick Riordan