"How sweet to be a Cloud Floating in the Blue! It makes him very proud To be a little cloud."
?     A.A. Milne,     Winnie-the-Pooh    

Choose time out to  do whatever it is that requires you to stop doing: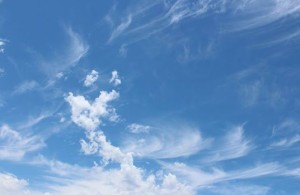 watching the passing clouds
watch the waves come rolling in
notice the gentle movement of the tree tops from the forest floor
drop a leaf in the river and watch it float away
observe chickens in the  coop
sit still and watch the activity of ants at work
Five easy steps:
1. be still
2. take three deep breaths
3. consciously open your senses of awareness: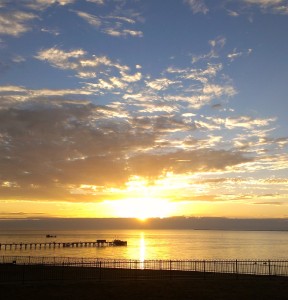 listen to a sound far away
feel the air on your skin
notice the connection between your body and mother earth
observe the temperature around you
 be aware of  the gentle nuances of smell as they enter your nose
open the pores of your skin
4. Wear a gentle SMILE on your face
SMILE = Start +My+Internal +Love  Engine
Your smile is the key to unlock the door of healing love energy.
5. Bring LOVE into your body on the breathe.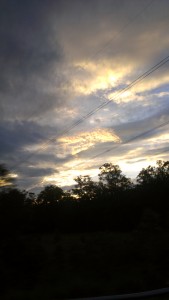 Love is the strongest powerful force in the world.
Love is the most powerful healing energy in the world
Love is unconditional
Simple technique
Imagine very day is a good day –
Choose to be filled with love, joy, happiness and peace.
Visualize this universal energy charged with love, joy. peace and happiness coming into the body.
Choose positive thoughts.
Train your mind to focus on only the positive.
Happiness is a skill – choose to acquire it everyday.
This means :
look at the world from a different perspective
forgive and forget
forgive yourself and others
love yourself and others
embrace all if it – the good and the bad it makes up the whole
by knowing the negative side you recognise the positive side better
Benefits:
your mind  will be more focused
you will feel relaxed
have the ability to heal your body
you will enjoy relief from aches and pains
your mind and body will be one with the universe again
you will enjoy physical and psychological changes for the better
 "What I like doing best is Nothing."
"How do you do Nothing," asked Pooh after he had wondered for a long time.
"Well, it's when people call out at you just as you're going off to do it, 'What are you going to do, Christopher Robin?' and you say, 'Oh, Nothing,' and then you go and do it.
It means just going along, listening to all the things you can't hear, and not bothering."
"Oh!" said Pooh."
?     A.A. Milne,     Winnie-the-Pooh
To overcome stress you can buy your Stress Be Gone DVD by clicking on this link.