Back pain affects over 80 percent of the population, it is the second leading cause of visits to the doctor and accounts for 90 percent absenteeism in the work place.
Your body is designed to heal itself,  given the right environment. A good place to start is spinal awareness. You are never too old or too young to look after yourself with this  gentle effective daily exercise.
Why do this easy exercise?
it does more than just ease your back pain
it helps your spine stay strong and flexible
Other preventative treatment options for a healthy spine:
have a regular osteopathy / chiropractic check up
do not lift things that are too heavy – ask for help
do not twist whilst you are  lifting anything
regular Qigong /Tai Chi / Yoga keeps your spine supple and strong
regular walking increases fitness
swimming takes stress off joints
quality sleep is essential
acupuncture
Some common causes of back pain:
muscle spasm / strain /tension
ligament injury
raptured disk
arthritis
Tip:
There are three  acupuncture points for general pain – Colon 4, Spleen 6 and Bladder 60.
If pain persists consult your medical doctor.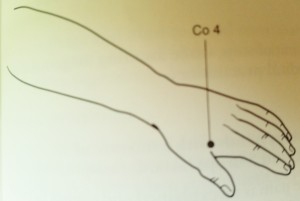 "Talk to the pain.
Ask why it is there?
What is its message for you?
Ask what you can do to make it feel better.
Listen for the answers
 Pain is always a message."
Self Healing by Louis Pronto
Other pages of interest:
Please subscribe to my regular newsletter or up to date health news from NatureHealth by clicking on the top right hand side of this page.