Four easy steps to take care of your eyes

 Stroke and warm your eyelids
 Run warm water from the tap mixer over a clean facecloth. The water temperature should be adjusted so it is not too hot or too cool for the skin. If necessary use a clean bowl of water.
 Gently stroke the wet face cloth from above the cheekbone up towards the eyelashes, slowly warming the tear ducts at the corner of the eyelashes. The face cloth warmth should be just sufficient to gently soften the fluid in the tear ducts.
Run more warm water over the clot. Then repeat the stroking three times.
Do the same on the upper eyelid, stroking in a downwards movement gently towards the eyelashes, warming the tear ducts
Run more warm water over the cloth. Repeat the stroking three times.

Do the same routine on the other eye.
 2.      Wipe eyelids using diluted bicarbonate of soda 
Mix around one teaspoon of bicarbonate of soda to three tablespoons hot / boiling water.
Take cotton wool  face pads and dip into this solution. (Make sure it has cooled to a comfortable temperature.)
Wipe the top edge of the lower eye lid starting at the tear duct working firmly to the extreme outer edge clearing any blocked ducts.
Be sure to use a new pad for each eye.

 
 3.      Wipe lower eyelid with heated ear bud
Repeat step two using an ear bud if necessary.
Be sure to use a new ear bud for each eye.

 
 4.       Cover  your eyes with the palms of  your hands
Rub both hands together fast and firm. Feel the heat increasing between the palms of the hands.
Now raise the fingers away from  each other so they are not touching and continue rubbing both palms together with firmer pressure.
You will now 'breathe' the energy, which you have generated between your hands, into your eyes.
Immediately cover your eyes with the palms of your hands.
Hold still and take a big breath in.
Draw the energy consciously from your hands into your body through your eyes.
It's a beautiful feeling. It nourishes, nurtures and heals the eyes with God-given universal healing energy.
Now gently circulate the palms eight times to the left and eight times to the right whilst still keeping the eyes covered with the palms.
Keep absorbing the energy through your eyes.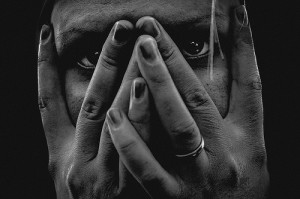 Herbs for eye health
 Eyebright, commonly called Meadow eyebright, is the best known herb in the treatment of eye conditions. The flower looks like a bloodshot eye. Euphrasia officinalis consists of a variety of species and can be misleading.  The only Eyebright species  that has medicinal properties is the one possessing glandular hair on the calyx.
Used as a mild eye lotion for conjunctivitis. Can also be used as a nasal douche in nasal catarrh, head colds and sinusitis.
Ref: Dr Stuarts Encyclopedia of Herbs and Herbalism
ACTION: Please click the subscribe button at the top right hand side to receive my regular health newsletter.