Headaches can be very debilitating. By finding out the cause of your headache you can take steps to avoid, reduce and prevent them occurring.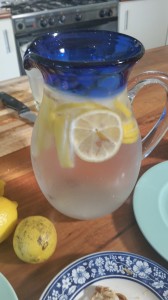 Common Causes for Headaches include:
Low iron deficiency (Are you tired and feeling and run down – maybe you need to have your iron levels checked)
Dehydration (studies have shown that blood vessels in the head may narrow in an attempt to regulate body fluid levels – drink two litres of water a day)
Drinking alcohol ("hangovers are guaranteed when you drink in excess because alcohol causes the blood vessels to expand. This also causes the reddening in the face of individuals who drink. This dilation of the blood vessels is what may trigger migraines because of amino acid, tryramine, which is the substance responsible for the trigger)
caffeine withdrawal
eyestrain (this causes pain around the eyes or headaches around theforehead)
nutritional issues (skipping meals or eating certain foods- sometimes chocolates!)
stress
lack of sleep
head injury
Secondary headaches can be precipitated by:
acute sinusitis
influenza
hangover
dental problems
concussion
Caution: Sudden sever forehead pain coupled with leg weakness can indicate stroke/ meningitis/ intracranial hemorrhage or hematoma. Seek medical attention immediately.
Steps to cure, prevent and reduce headaches include:
use aromatherapy pure essential oils

Spending time in nature helps restore balance at all levels – body and soul. Headache be gone!

drink more water
stop smoking and drinking alcohol
take time out in nature to relax and breathe fresh clean air
avoid trigger food
To receive the regular NatureHealth newsletter  or You tubes subscribe at the top right hand side of this page.
For the full routine of Basic Tiandi Qigong to help your body maintain balance with no more headaches,  click this link so you can practice daily in the comfort of your home. Order your DVD today.
Ghandi said that the three most important values are:
patience
patience
patience