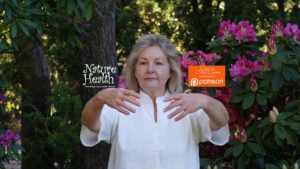 For many of my clients around the world from the United States, Canada, UK and Australia, making time to practice Qigong and getting to classes are the biggest hurdles to the Qigong lifestyle. So I decided to bring the classes to you at a time when you are comfortable practising your Qigong. Now you can use your devices to follow along in a class wherever in the world you are and whenever you please.
Your patronage provides a wonderful opportunity for me to expand my classes all over the world and help many of the people who follow me on YouTube and Facebook to learn the Qigong lifestyle and to take charge of their health naturally. Thank you for your loyalty.
It also allows us to interact and for me to answer your questions in the next video and work with my patrons to build the classes they love attending.
At the different reward levels you gain access to more classes per month. The higher you go, the more classes you will have access to when you become a patron.
You will be able to watch the class LIVE as you do them with me, or recorded when you have the time. You are still doing your class with me! The choice is yours.
Consider becoming a patron of Nature Health by following this link where you will find the following qigong classes you can participate in (up to 12+ classes per month).
Tiandi Qigong for health is a series of four exercises created by Master Zhao from routines that have been practised for thousands of years. It is an easy form that brings you in harmony with heaven and earth energy, whist energising and promoting balance and well being throughout your body. 4+ more classes per month. This is the entry level set of classes you will have access to when you become a patron.
Shibashi Qigong is often referred to as TaiChi Qigong. It consists of 18 synchronised movements,  breathing and mind work whilst standing. The beautiful flowing movements are a joy to practice and  deeply relaxing. Created by Prof. Lin Hou Shing from China to improve your health and well being. 4+ classes per month. Not only do you get the Shibashi Qigong classes when you become a patron at the second level, you also gain access to the Tiandi Qigong classes as well (8+ classes per month).
Mawangdui Dao Yin Shu was created by the Chinese health Qigong Association based on the findings in the Mawangdui tombs of the Han Dynasty over 3000 years ago. It is one of the most popular forms of Medical Qigong practised in China today. These simple, beautiful movements benefit you both physically and spiritually whilst preventing disease and prolonging life. 4+ classes per month. This is the third level and includes all the classes in the other levels (Shibashi and Tiandi, which makes up to 12+ classes per month) when you become a patron of NatureHealth on patreon.
Thank you for considering becoming a patron of my online Qigong classes.