Out with Salt and Pepper – Make your own Mixers


These super food condiments can be shaken on anything and everything.
Margie's Dukkah recipe
Quick and easy.
Dry roast the nuts and  till golden brown (Coriander seeds starts popping. Remove skins where necessary)
When cool place all ingredients in your blender. Keep course for dipping into olive oil. Blend till fine for seasoning.
Place in your glass jar shaker and use with guy abandon. Delicious and nutritious .
Ingredients:
1/2 t organic dried lemon peel
1/2 cup almonds or hazelnuts or pine nuts or macadamia nuts
1/2 cup sesame seeds
2 tablespoons coriander seeds
2 tablespoons  cumin seeds
2t freshly ground black pepper
1t good quality salt( Himalayan/Celtic/Maldon)
1/2 t chilli powder
Chia Seeds
Recommended dose per day for a adult is one tablespoon. Chia seed are good for you because:
contains omega 3 for brain and heart health
contains fiber to improve digestion
has five times more calcium than milk
contains seven times more Vitamin C than oranges
contains more iron than spinach
contains twice the amount of potassium than in bananas
they are 20% protein
they balance your blood sugar
Turmeric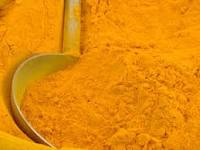 The active ingredient curcumin has been found to be responsible for the following:
anti viral
anti inflammatory
may help ward off dementia
can reduce risk of cancer
may reduce the risk of heart attack and stroke
combats inflammatory disease
helps fight colds and flu
assists diabetes sufferers
Cayenne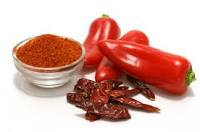 A good reason to include Cayenne in your mix is because it:
raises metabolism
useful for cleansing and detoxing
stimulates circulation
neutralizes acidity
assists with heart burn, tremors, gout, nausea and tonsillitis
is an anti irritant – eases upset stomach and irritation cough
is an anti cold and flu agent
supports weight loss
a remedy for tooth ache -use as preventative for gum disease
is an anti allergen
prevents migraine head aches
helps produce saliva
it is helpful for blood clots
relieves joint pain
is a possible anti cancer agent
Reference: GHC (Global Healing Centre)
Psyllium husks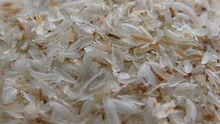 Psyllium seed husks are a source of soluble dietary fiber and is used to:
treat high cholesterol
control certain types of diabetes
alleviate constipation
relieve diarrhea
help irritable bowel syndrome
If you would like more healthy ideas and tips please click the green subscribe button at the top of this page.