Would you like Margie to speak at your next corporate event?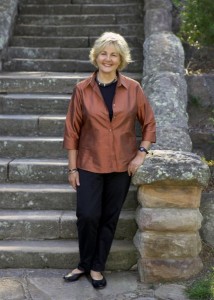 International speaker Margie Hare has had a lifelong love affair with health and wellbeing. Combining her passion for wellness and organic food gardening, she is a dynamic professional speaker who walks her talk.
Margie offers her services as a keynote speaker on a wide range of health topics for health and wellbeing events or any corporate event. She is available to conduct workshops on Herb Growing, Gardening with Organic and Permaculture Principles, Making your own Aromatherapy Products as well as educational workshops on "How to take Charge of your Health Naturally."
Margie spent three developing food gardens using organic and permaculture principles on the mid North Coast. She conducted regular workshops on subjects close to her heart such as herb growing and her signature workshop, Chook Talk.
From 1992 to 1995 Margie was the Herb Consultant and a lecturer at South Africa's premier natural health resort, the Stellenbosch Hydro.  Her keynote lecture "Herbs for Every Reason" demonstrates how easy it is to take charge of your health naturally using herbs.
In 1994 she won the prestigious Herb Woman of the Year award in South Africa for education in the field of herbs and healing. She had a weekly column in Cape Town's Argus newspaper as well as numerous regular magazine articles.
For the past 12 years Margie has been a consultant and guest lecturer at Hopewood Health Resort, one of Australia's oldest and most respected health retreats.
As part of her ongoing commitment to educating people how to take charge of their health naturally, she wrote the curriculum for lymphatic drainage for the Australian  College of Natural Therapies, whilst completing a three year lecturing program for the college.
Margie recently after practicing Qigong for the past 16 years graduated as a teacher in the Tiandi Qigong school. This completes Margie basket of tools in self healing.
Invite Margie to present a NatureHealth workshop in your local area.  To book a workshop call 0407 187 159.