Trees love to communicate with us. Its a mutually beneficial relationship.
As we release our negative and sick energy to the mother earth, this is a gourmet meal for the trees. This unwanted energy is predigested and transformed by nature to compost the tree.

When to communicate with a tree?
when you feel scattered
need grounding
feeling angry, hurt, frustrated
carrying any sick emotions
have hatred in your heart
What tree do I choose?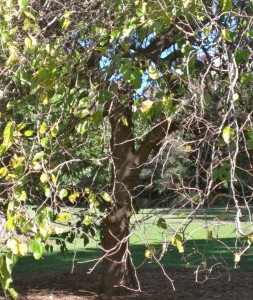 young trees are like children – easy and quick with whom to  make friends
older tress are less forgiving like adults – carry the scars of life and take a little longer to connect
 cactus and spikey, thorn like tress are not good as they trigger fighting
bamboo is wonderful for healing as they are hollow and absorb illness easily
do not select sick or dying tress
healthy robust trees with good canopy structure
Benefits of communing with the trees:
calming
gives you the freedom to be you
allows you to reconnect with mother nature
wonderfully healing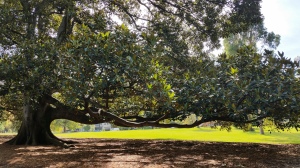 The easy exercise:
survey the park or forest
choose your tree as to how it feels (warm, cold, very hot, prickly, friendly )
approach the tree with gratitude and grace – first stand outside canopy ring(trees aura)
ground your feet into mother earth and be aware of the point under your foot (KID 1 – Yongquan) – point to receive and release energy.)
step closer when you feel the energy of the tree and ask permission for an exchange of energy
lift you hands to face the tree and be aware of point in the center of your palm (laogong P8 from where you  receive and emit energy )
as the energy increases you can step closer to your tree
with your intention visualize, as you breathe in,  the circulation of energy from your tree falling down on you and entering the crown of your head (Baihui GV20) and washing tiredness, tension, tightness pain, suffering from the body through your feet deep down into the earth for transformation into compost for your tree.
as you breathe out release and let go of hurt, anger, all negative thoughts and emotions
Repeat step 7 and 8 three times or until you feel relaxed, cleaned and healed.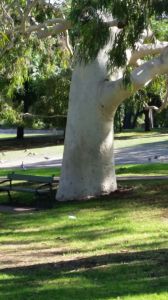 Alternative options
as you breathe in and out raise your arms and lower them
hug your tree after the exercise and feel the energy radiating from your tree
choose a different trees each time, as each  tree has different healing properties
When you have finished the exchange with your chosen tree:
step back with hands in prayer position
look at the tree, its branches and leaves
smile from your heart and radiate gratitude for the strength, wisdom and healing you have received
Hope you enjoyed this exercise.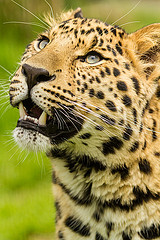 You can never hug enough trees. If you would like to come with me and Master Zhao to Africa next year for and African experience –  NatureHealth South African Qigong study tour 2016. Express your interest via email to : margiehare18@gmail.com as there are only a few places still available.
For Australians: The group departs from Sydney 18th April 2016 and returns to Sydney 5th May.
For overseas  group members: The tour starts in Cape Town, South Africa on 19th April 2016 and finishes in Johannesburg of the 4th May