I am passionate about not getting on the therapeutic drug merry-go-round.
I was inspired  many years ago by Joan Lawrence Symons, a well known South Africa herbalist, whom I was fortunate to study with for nearly 10 years. She taught me to grow my own drugs and make remedies to treat myself and my family.
Some of my favorites include:
stinging nettle  tonic – to boost the immune system
garlic and onion syrup – to clear phlegm (video coming soon)
mint and chamomile lollies-  for children's upset tummies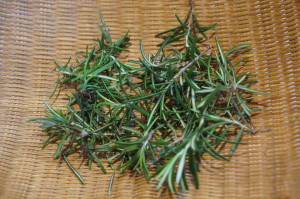 rosemary and clove massage preparation – for aching joints
sage and marigold gargle  – for sore throats
sage and thyme cough mixture – for persistent coughs.
Stinging Nettle Tonic
Pick leaves with gloves on to avoid a sting. Should you be stung, pick another weed, plantain, and crush and squeeze the leaves before rubbing vigorously on the  sting. This makes the sting go.
Ingredients:
150g fresh young nettle leaves
400g organic dried apricots
two oranges
1/2 bottle of organic red wine
Method:
Fill a sterilised glass jar with apricots and nettle leaves.
Add the zest of the oranges to the mixture.
Cover with the red wine and leave on the window sill for two weeks turning every day.
Strain the mixture through a clean cloth and wring tightly to extract every bit of liquid. Press hard. Bottle into sterilised glass jars. The potion will keep for six months in the refrigerator.
Use
Take up 2 teaspoons daily when you are feeling run down.
Other pages of interest:
For more healthy tips please subscribe to my You Tube and newsletter at the top right-hand side of this page.